---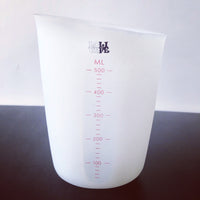 Sale
The perfect cup for larger projects
Love the 2 cup measuring cup. Perfect to hold my mixed resin for my larger projects.
Silicone Measuring Cup - 2 CUP; 500ml
A must have for resin and pour painting!
I love my silicone measuring cup! Easy to use and very easy to clean!
Love this cup
This is a great cup to measure my resin and the clean up is great.
Love These Cups
I love the large size of these silicone cups and they're super easy to clean when using resin